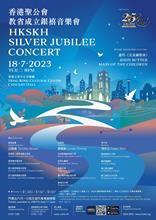 Hong Kong Sheng Kung Hui
To celebrate the 180th Anniversary of the Foundation of Sheng Kung Hui in Hong Kong and the 25th Anniversary of the Inauguration of the Province of Hong Kong Sheng Kung Hui, and to give thanks to the Lord for his guidance in the past twenty years, a celebration concert will be held at 8:00pm on Tuesday, 18th July at the Hong Kong Cultural Centre Concert Hall. We are honoured to have Mr Timothy Brown (Director of Music of Clare College Cambridge 1979-2010) as our guest conductor. Details of the concert are as follow: Date: ​Tuesday, 18th July 2023 Time:​8:00pm Venue:​Hong Kong Culture Centre Concert Hall (10 Salisbury Road, Tsim Sha Tsui, Kowloon) Ticket:​$1,000 (Charity Ticket), $150 and $100 Box Office:​URBTIX Outlets Available:​From 1st June 2023 Enquiries:​Please contact our Provincial Music Director Mr Felix Yeung (2523 4157) or Ms Leung (2783 0811) of the Diocesan Office of Western Kowloon
1 June 2023 to 18 July 2023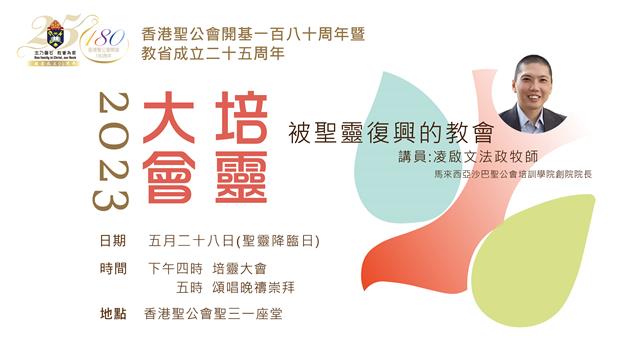 Revival Meeting for the 180th Anniversary of the Foundation of Sheng Kung Hui in Hong Kong cum the 25th Anniversary of the Inauguration of the Province of Hong Kong Sheng Kung Hui – Online broadcasting by ECHO【教聲】Youtube Channel


歡迎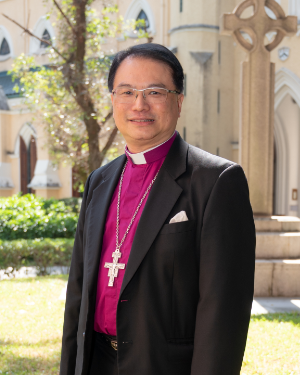 Dear Friends,
Greetings in the name of Jesus Christ! Welcome!
Whether you are looking for the meaning of life or trying to find a church near you, you have come to the right place.
The Hong Kong Sheng Kung Hui is rooted in the Anglican tradition and works to enrich the lives of others through the love of God. We endeavour to proclaim the Gospel of Jesus Christ in today's context and share his transforming power through a variety of programmes and services.
The COVID-19 pandemic has been a trying time for all of us. Our hearts go out to all those who have been physically, socially, emotionally, or economically affected. We are here to serve you and will continue to pray for all the people in Hong Kong and around the world.
Keep well and keep safe! God bless you all!
✝The Rt Revd Dr Matthias Der
Bishop of Diocese of Hong Kong Island
每日靈糧
教省祈禱環
Holy Trinity Cathedral
For the Holy Trinity Cathedral; the Rt. Revd Dr Timothy KWOK, the Very Revd Franklin LEE, the Revd TSANG Wing Cheong, the Revd Canon Dr. Eric CHONG and all their family members;
For the vestry members of the Cathedral; pray that they will wholeheartedly carry out their stewardship duties;
For the congregation's stewardship in the cathedral, their contribution of talent, time, and financial resources for church growth and development;
For the evangelistic and nurturing ministries of the cathedral, especially for the spiritual growth of those in Emmaus: The Way of Faith, the baptism class and the confirmation class, and for the leaders of the classes;
For the church-and-school partnership, for the evangelistic ministry in Holy Trinity Church Secondary School, Holy Trinity Primary School, Holy Trinity Centre Kindergarten & Day Nursery, Holy Trinity Church Tsang Shiu Tim Kindergarten, Bishop Hall Jubilee School, Heep Yunn School, Heep Yunn Primary School, and Heep Yunn School Private Kindergarten;
For the service centres of HKSKH Welfare Council at Bradbury Centre, for their colleagues, service users and family members; may the love of God be revealed in their community;
For the building and the pastoral care of the 14 fellowships attached to the Cathedral Family Ministry Committee;
For the fund-raising campaign for repair and maintenance of the cathedral's building.