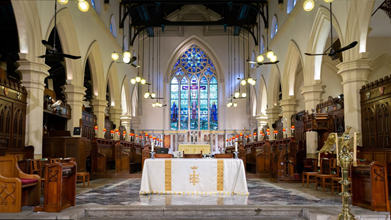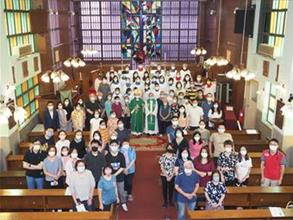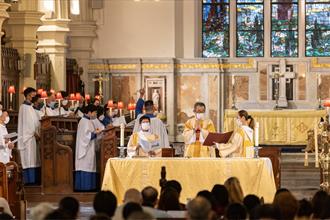 Ordination Service of Priesthood


歡迎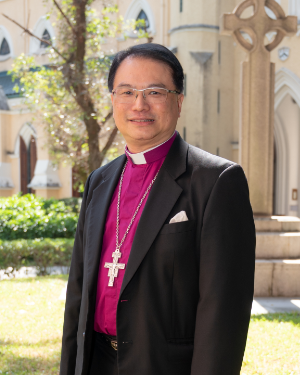 Dear Friends,
Greetings in the name of Jesus Christ! Welcome!
Whether you are looking for the meaning of life or trying to find a church near you, you have come to the right place.
The Hong Kong Sheng Kung Hui is rooted in the Anglican tradition and works to enrich the lives of others through the love of God. We endeavour to proclaim the Gospel of Jesus Christ in today's context and share his transforming power through a variety of programmes and services.
The COVID-19 pandemic has been a trying time for all of us. Our hearts go out to all those who have been physically, socially, emotionally, or economically affected. We are here to serve you and will continue to pray for all the people in Hong Kong and around the world.
Keep well and keep safe! God bless you all!
✝The Rt Revd Matthias Der
Bishop of Diocese of Hong Kong Island
每日靈糧
For Holy Spirit Church; for the Revd Billy IP and the Revd Canon Dr CHAN Hin Cheung;
For the evangelical and nurturing ministries, and particularly for the family and youth ministries, Sunday School, Bible study groups and nurturing courses;
For the healthy and holistic lives of staff, students and parents and evangelical ministries in Tsang Shiu Tim Secondary School, Lam Kau Mow Secondary School, Holy Spirit Primary School and Holy Spirit Church Kindergarten;
For all social service institutions in the Parish, particularly for the nearly two-year internal renovation of Cyril and Amy Cheung Aged Care Complex, and all works at St. Paul's Home for the Elderly, Yan Chun Day Care Centre for the Elderly, Neo-Horizon, St. Christopher's Heart Link, and Shatin Children & Youth Integrated Service Centre.